GREENING LAB | ABOUT US
Established in 2016, the Greening Lab is based in the Department of Microbiology at the Monash Biomedicine Discovery Institute, Melbourne, Australia. We are a diverse team of microbiologists, biochemists, ecologists, and bioinformaticians working together to understand the causes and consequences of bacterial persistence within a 'one health' framework.
Group Leader: Professor Chris Greening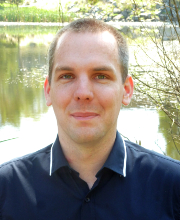 Chris continues to be amazed on a daily basis by the 'superpowers' of bacteria. Coming from a working-class background, he grew up in the English towns of Wallasey, Clevedon, and Nailsea and became the first member of his family to go to university. Completing a first-class degree in Molecular and Cellular Biochemistry at the University of Oxford, he undertook a doctorate down under investigating the physiological roles of the hydrogenases in mycobacteria. He then gained postdoctoral and lecturing experience at the University of Otago, CSIRO, and Australian National University.
In 2016, he was appointed as a group leader in Monash University's School of Biological Sciences and completed an environmentally-focused ARC DECRA Fellowship. In 2021, he moved to Monash's Department of Microbiology to take up a medically-focused NHMRC EL2 Fellowship. Trained in the fields of biochemistry and microbiology, Chris also has experience in genetics, microbial ecology, and molecular evolution, and enjoys working across disciplines. He was awarded the prestigious Fenner Medal from the Australian Academy of Science in 2022. Away from the lab, he enjoys playing piano and saxophone, exploring Australia on his new bike, and getting taken for long walks by his two dogs.
Curriculum Vitae | Wikipedia | ResearchGate | Scholar | Twitter | Email
Medical Microbiology Team
Environmental Microbiology Team
Industrial Microbiology Team
Lab Alumni
Blair Ney: Research Assistant, 2017 – 2018. Currently registrar at St Vincent's Hospital.
Joanna Feng: Honours Student, 2017. Currently laboratory technician at Generation Victoria.
Dr Tom Lines: Research Assistant, 2018. Currently postdoctoral fellow at University of Adelaide.
Dr Maria Chuvochina: Research Assistant, 2018. Currently research assistant at University of Queensland.
Dr Karen Jordaan: Visiting Postdoctoral Fellow, 2018 – 2019: Currently postdoctoral fellow at Pontificia Universidad Católica (Chile).
A/Prof Osnat Gillor: Sabbatical, 2019. Currently group leader at Ben Gurion University of the Negev.
Dr Ya-Jou Chen: PhD student, 2016-2020. Currently assistant professor at Duke Kunshan University.
Dr Zahra Islam: PhD student, 2017-2020. Currently postdoctoral fellow at University of Melbourne.
Guy Shelley: Honours Student, 2018 and Research Assistant, 2019. Currently ELP Graduate at Services Victoria.
Dr Eleonora Chiri: Postdoctoral fellow, 2017-2020. Currently founder of AgroMini, Italy.
Dr Rhys Grinter: Postdoctoral fellow, 2018-2020. Currently group leader at Monash University.
Abraham Freijah: Honours Student, 2019-2020. Currently technical assistant at Doherty Institute.
Jie Mao: Intern, 2020-2021. Currently bioinformatician at Children's Cancer Institute.
Dr Sarah Reeve: Co-supervised PhD student, 2017-2021. Currently environmental consultant at Prensa Ltd.
Dr Paul Cordero: PhD student, 2017-2021. Currently postdoctoral fellow at Aachen University, Germany.
Anjali Lobo: Honours student, 2020.
Dr Laura Perlaza-Jimenez: Postdoctoral fellow, 2020-2021. Currently bioinformatician at Monash Bioinformatics Platform.
Nhu Quynh Doan: Intern, 2021-2022. Currently technical assistant at Alfred Health.
Dr Laura Woods: Postdoctoral fellow, 2021-2022. Currently bioinformatician for National Center for Agricultural and Food Research and Technology, Spain.
Michael Milton: Bioinformatician, 2021-2022. Currently research computer engineer at Walter and Eliza Hall Institute.
Isabelle Magnin-Bougma: Honours Student, 2022. Currently research technician at Monash University.
Luis Jimenez: Research Assistant, 2020-2023. Currently lab manager at Monash University.
Sean K. Bay: PhD Student, 2016-2020 and postdoctoral fellow, 2020-2022. Currently ARC DECRA Fellow and lecturer at La Trobe University.