ABOUT US
Established in July 2016, the Greening Lab is based in the School of Biological Sciences of Monash University in Melbourne, Australia. We are an interdisciplinary team of microbiologists, biochemists, and ecologists who are working together to understand the survival strategies of environmental and pathogenic bacteria.
Group Leader: Dr Chris Greening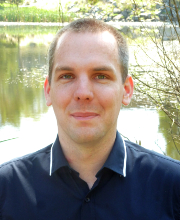 Chris has been interested in the metabolic flexibility of bacteria ever since his undergraduate teachings at the University of Oxford. Following a first-class Honours research project, he undertook a doctorate down under investigating the physiological roles of the hydrogenases in Mycobacterium smegmatis.
He subsequently gained postdoctoral and lecturing experience at the University of Otago, CSIRO, and the Australian National University, where he delved deeper into the metabolic basis of persistence in soil bacteria and human pathogens alike. In 2016, he was appointed as a group leader at the School of Biological Sciences, Monash University and was later awarded a prestigious ARC DECRA Fellowship.
Trained in the fields of biochemistry and microbiology, Chris also has extensive experience in genetics, microbial ecology, and molecular evolution. Away from the lab, he enjoys playing piano and saxophone, trying to stay fit, and getting taken for long walks by his two dogs.
Learn more
ResearchGate
Email: chris.greening@monash.edu
Postdoctoral Fellow: Eleonora Chiri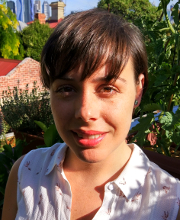 Ele is an early career scientist interested in soil microorganisms. Trained as environmental microbiologist, she obtained her doctoral degree at ETH Zurich in 2016, then gained postdoctoral experience at Charles Darwin University studying the crocodile skin microbiome. Currently at the University of Melbourne, Ele collaborates with the Greening Lab on microbial methane and hydrogen oxidation processes in Australian termite mounds and savanna soils. She has been awarded a 2-year Early Postdoc Mobility Fellowship by the Swiss National Science Foundation and, starting April 2018, will join the Greening Lab full-time to investigate the ecological role of trace gas scavenging in oligotrophic soil ecosystems. During her spare time, she keeps busy with cooking, hiking, and practicing yoga.
Lab Manager: Tent Jirapanjawat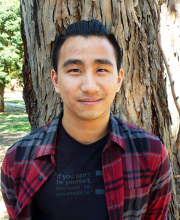 Tent is the full-time research assistant, lab manager, and occasional dog-sitter for the Greening Lab. A graduate of the Australian National University, he did a BSc in Biology and an Honours in Chemistry. During his Honours year, under Chris' co-supervision, he studied the enzymatic basis and functional significance of substrate promiscuity in promiscuous F420H2-dependent reductases in mycobacteria, resulting in three publications. At the Greening Lab, he is currently involved in a range of projects, including studying metabolic flexibility of methanotrophic bacteria and investigating redox metabolism in mycobacteria. In his spare time, he enjoys badminton, playing acoustic guitar, and cooking.
Research Assistant: Tom Lines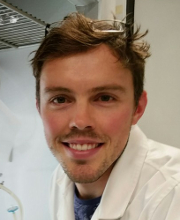 Tom studied Chemical Engineering and Biotechnology at the University of Adelaide before completing Honours in Biochemistry, investigating the role of protein-protein interactions in promoting oncogenes. Tom subsequently completed a PhD in Prof John Beardall's laboratory at Monash University, investigating the impact of future CO2 levels on the physiology of freshwater phytoplankton, culturing and analysing green algae, diatoms and cyanobacteria. During this time, Tom developed a successful collaboration with the Greening lab, leading to a Nature article. Having recently submitted his PhD thesis, he is currently working as a tech for six months co-hosted by the Greening and McDonald labs for a project funded by the Centre for Geometric Biology.
PhD Student: Helena (Ya-Jou) Chen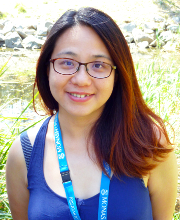 Helena's PhD centres on understanding the physiological and ecological roles of H2 metabolism in marine ecosystems. A graduate from the China Medical University in Taiwan, her Master's thesis was titled "A comparative study of the interaction of Bartonella henselae strains with human endothelial cells". She subsequently made the switch from medical to environmental research by working as a research assistant for three years at the National Taiwan University and National Sun Yat-sen University. In these roles, she investigated the ecophysiology of freshwater microorganisms and marine invertebrates, resulting in multiple publications.
PhD Student: Sean Bay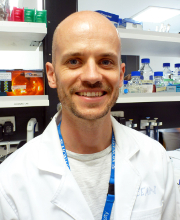 Sean is investigating microbial biodiversity and primary production in global desert ecosystems. After completing his Honours in Evolutionary Biology at the University of Exeter, he spent time working as an environmental field officer down under. He thereafter completed a Masters in Environmental Monitoring, Modelling and Management at King's College London, learning computer and field based techniques to query environments undergoing change. Sean has also worked on ecological restoration and monitoring projects within the context of environmental rehabilitation and agriculture. He enjoys surfing, mountain biking and playing violin.
PhD Student: Zahra Islam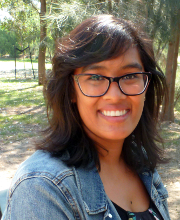 Zahra's PhD centres on understanding the determinants of trace gas scavenging in mycobacteria. During her first-class Honours project in Microbiology at UNSW, she characterised the effects of sponge symbiont-derived eukaryotic-like proteins on macrophage phagocytosis. Zahra has previously worked as a research assistant investigating neurodegenerative diseases and transcriptional regulation of obesity at UNSW, and researching the role oxidative stressors on rhizobia-legume interactions at the Australian National University. When not in the lab, she enjoys going to increasingly expensive musicals and concerts, snorkeling and baking.
PhD Student: Paul Cordero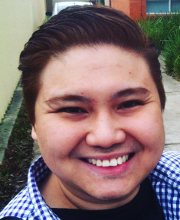 Paul focuses on the purification and characterization of mycobacterial hydrogenases. After earning his Master's degree in Microbiology at the University of Santo Tomas, Philippines, he worked as a Research Associate at the Biochemistry and Molecular Biology Laboratory of the University's Research Center for the Applied and Natural Sciences. He then joined the Microbial Biochemistry Laboratory at the University of Marburg, Germany as a Research Assistant where he continued to develop research skills in molecular biology and biochemistry. In his free time, he enjoys cooking and having slow-paced but long walks.

Co-Supervised PhD Student: Sarah Reeve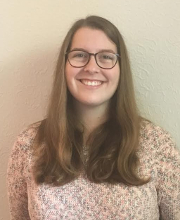 Sarah's PhD is examining ecosystem multifunctionality through investigating what drives biodiversity patterns and interactions across trophic levels. She completed her Honours at Monash University, where she implemented a decision support framework for prioritising plant invasions within protected areas. After her Honours, Sarah worked as a Research Assistant, applying the decision support framework to numerous protected areas within Victoria, Australia. When not at university, she enjoys reading, drinking great tea and attempting to explore Victoria. She is principally supervised by Prof Melodie McGeoch.